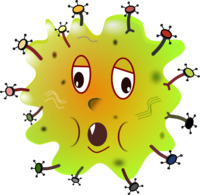 Which vaccinations are recommended for you? Do you know where your vaccination card is? Have you and your children sufficient vaccination coverage?
Vaccination in Germany is a free decision that can only be made individually and correctly if sufficient information is available. The Association for Vaccination Education in Germany provides education and profound knowledge on the topic of vaccination. Based on the scientific facts, we want to give everyone the opportunity to make up their mind and assess risks. Help us to bring the subject of vaccination back into the public debate. Get yourself vaccinated.
Do not fear vaccination, but rather the consequences without it. Support our association and vaccination campaigns worldwide.